WATCH: Ela Gandhi on a museum that is a little oasis​
Durban - The​ ​replica​ ​of​ ​the​ ​black​ ​marble​ ​platform​ ​that​ ​marks​ ​the​ ​spot​ in Delhi ​of​ ​Mahatma​ ​Gandhi's​ ​cremation, ​is the favourite spot of​ ​his​ ​​granddaughter,​ ​Ella​ ​Gandhi,​ in​ ​the​ ​new​ ​museum​ ​dedicated​ ​to​ ​the​ ​icon in​ ​central​ ​Durban.​ https://www.iol.co.za/ios/news/watch-ela-gandhi-on-a-museum-that-is-a-little-oasis-11646817
City of Cape Town Civic Centre,Memorial Wall unveiling
City of Cape Town Civic Centre, Memorial Wall: Ruben Reddy Architects are proud to have been the architects on the City of Cape Towns' Memorial Wall for enforcement staff who have died in the line of duty. Erected on the entrance level of the Civic Centre in the central business district, the wall contains the names of staff members who have given their lives in service of the City of Cape Town and its residents since 1907. Five silhouettes against a dark wall represent the five departments within the Safety and Security Directorate: Metro Police, Traffic Services, Law Enforcement, the Fire and Rescue Service, and Disaster Risk Management – along with the list of the names of those in whose memory it has been erected. The use of 'light' on the wall, embodies the memory of those who have given their lives in the line of duty. The dominant feature of the wall is the a halo around the silhouettes rather than a fixed object, to allow the viewer to consider the life of the person who passed, rather than the finite reality of their absence. The memorial walls' dark background creates a 'quiet space' for reflection and memory in what is otherwise, a busy and brightly lit thoroughfare. 'There are many brave men and women who put their lives on the line for us on a daily basis, helping us make Cape Town a safer city for all – sacrifices that often go unnoticed amid the negativity that surrounds enforcement in this country. I tip my hat to those who don the uniform on behalf of the City, day in and day out, to make a difference and I also hold those for whom the journey was so abruptly halted dear to my heart for their contributions. This memorial wall is but a small token of my and the City's appreciation for their service,' said the City's Mayoral Committee Member for Safety and Security; and Social Services, Alderman JP Smith. We wish the families peace and contentment. We also thank the men and women who still serve us every day, putting their lives at risk. Ruben Reddy Architects ​​
Tsogo Sun, Sun Square, Cape Town City Bowl near completion
Ruben Reddy Architects are proud to have played a part in the realisation of this exciting new project in Cape Town.

See the full article on our blog and also catch a glimpse of the elegance on their website here...


Creativity behind the art at the Nelson Mandela Children's Hospital​
The project that was inspired by Nelson Mandela's aspiration to improve medical care for children will become a reality when it opens to patients early 2017 in one of Southern Africa's biggest cities, Johannesburg. The funding structure and stringent requirements for a highly specialised care facility at this scale created huge challenges for the introduction of sustainability elements. At all times though, the building holds at heart the needs of its main users: children in need of healing.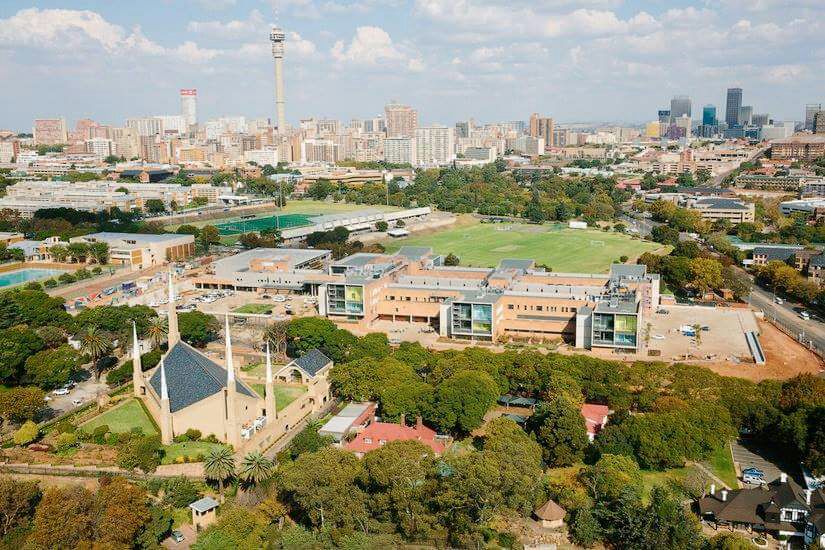 Nelson Mandela Children's Hospital opening
Former President of South Africa, Nelson Mandela, embarked on the journey to provide a world class healthcare facility specialised in children care in South Africa. The Nelson Mandela Trust was tasked to lead the process. Ruben Reddy Architects partnered with GAPP Architects and Sheppard Robson from the UK, to build the new 200 beds Children's Academic Hospital funded by the Nelson Mandela Children's Fund. The NMCH is a state-of-the-art specialist paediatric academic and tertiary referral hospital providing child-centred best quality medical services to children of Southern Africa, irrespective of their social and economic status. The Hospital includes a world class Theatre Complex with a total number of 10 specialized Theatres. All Theatres are equipped with the latest clinical technology and are fully digital. The hospital was designed to provide a comfortable and playful environment for children. Studies were undertaken to develop solutions to reduce the stress that typical healthcare facilities cause to children. The building is arranged around a series of landscaped courtyards. These courtyards include children's play areas as well as areas for parents and visitors to relax. ​
Architect claims Manchester United and Manchester City should share a stadium​
in the interests of sustainability. That was the controversial suggestion made by South African architect Ruben Reddy at a global football conference in Manchester. Brave? Controversial? Read on... http://www.manchestereveningnews.co.uk/business/business-news/manchester-united-city-stadium-share-11941099 ​